Three SACS models from the Strider range and one from the REBEL line.
Flying start at booth YH205 of the Genoa Boat Show, where SACS exhibits its four wonderful new models.
The three new additions to the Strider line are beautiful as well as versatile and perfect for day cruising, short stays and as superyacht shadow boats.
Sharing refined lines and spacious relaxation and dining areas, they differ in length and range.
The Strider 11 is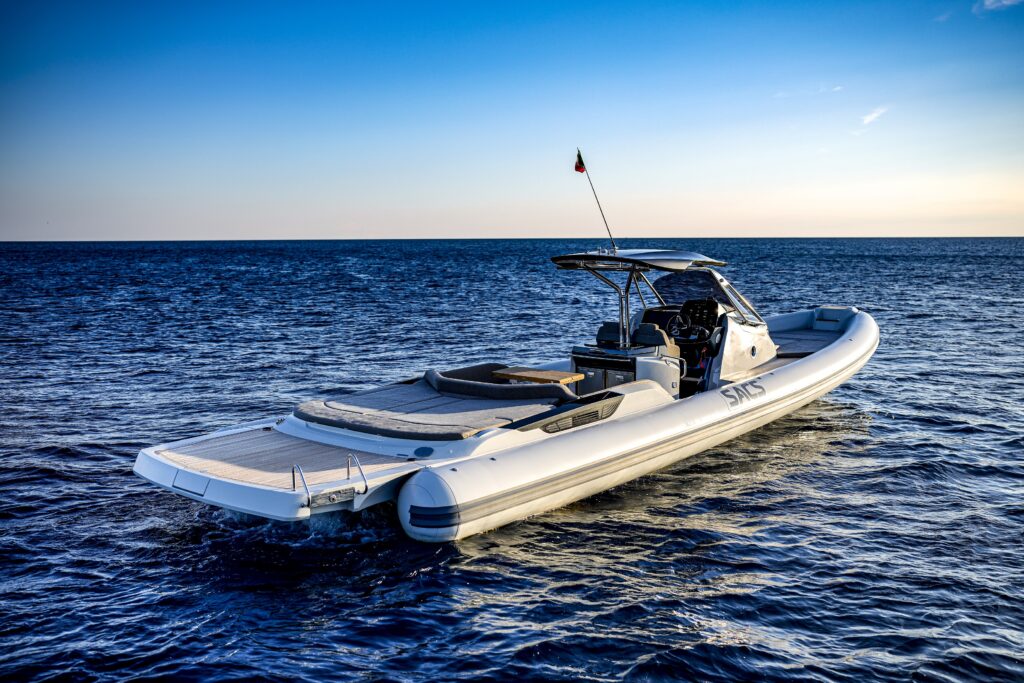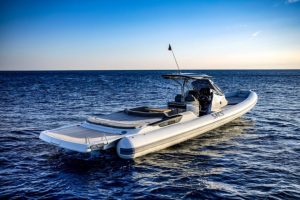 comfortable and cosy with large lounging and sunbathing areas and a removable table, it has a 14-person capacity and houses a double cabin below deck. The boat can be equipped with various customisable engine options, with a maximum power output of 320HP, reaching a top speed of around 48 knots. The model on display at the Genoa Boat Show is fitted with two Mercury Verados of 300HP each.
On the other hand, the Strider 13 is a perfect day cruiser as it offers ample outdoor space, ideal for spending a whole day at sea. Equipped with a mobile bar, refrigerator and teak-finished table, it has a truly impressive cockpit. The sundeck is really wide, with a 16-person capacity and a length of over 13 metres. Thanks to the customisable inboard or outboard propulsion, the boat can reach a top speed of between 45 and 52 knots. The model on display in Genoa is fitted with a two Volvo Penta D6 380HP engines.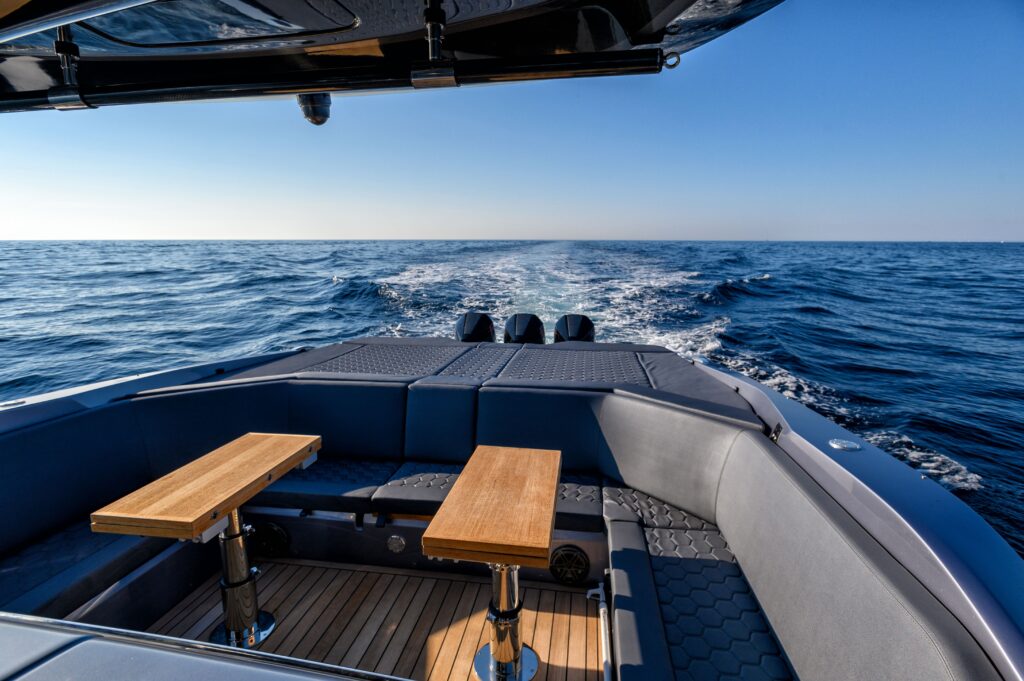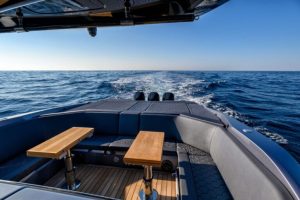 Last but not least, the Strider 15, the biggest among the new additions. It has a super-equipped cockpit with a retractable double table, a U-shaped sofa and a really spacious sundeck, both fore and aft. The below deck area is no less impressive, it has a dinette with a two seater sofa, a bookcase and a cabin with a Queen size double bed. A boat with sinuous lines, comfortable and head-turning. The owner can choose from various engine options, for a maximum speed of 51 knots and a range of over 300 nautical miles depending on the equipment chosen.
The Rebel 47, on the other hand , is part of the SACS REBEL line, famous for the its use of military and civil rescue technologies: the Rebel 47.
An iconic model, it rose to prominence with the first model in 2016 and is still very popular with owners.
The below deck area is truly stunning: two double cabins, one of which is a VIP cabin with a Super Queen Size double bed, a two-seater sofa and even a bookcase. The exterior spaces are comfortable, refined, with a large relaxation area with sofas and sundecks, a teak folding table and free space to move around easily. Propulsion can be customised and, depending on the model chosen, the maximum speed ranges from 37 to 50 knots. The unit exhibited at the boat show is fitted with two Volvo D6 inboard engines of 440 HP each.
A perfect mix of excellent performance and refined lines, it gives the owner the chance to enjoy a day at sea with all the comforts required and fun guaranteed.