Sessa Marine was present at the Genoa International Boat Show with three important boats: the C38, the C42, and the new C3X FB. Between novelties, revisions, and best sellers, the Italian shipyard drew the public's attention and gave positive feedback on the aesthetics of the Sessa Marine fleet. As for performance, we have had the pleasure of testing many of their models and, what can we say, they are always brilliant at sea.
At the Cannes Yachting Festival,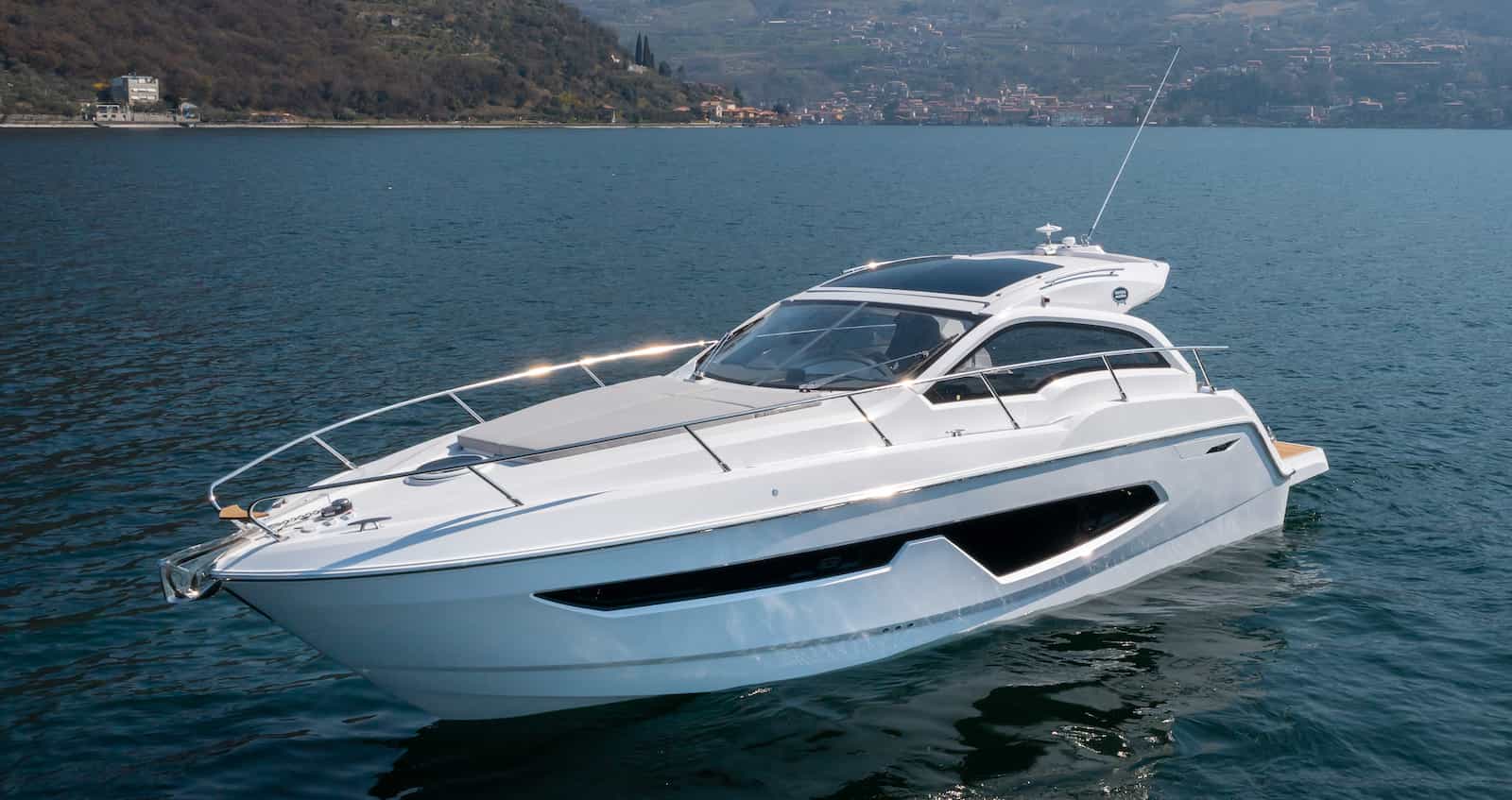 we saw a preview of the new C3X, which we had previously tested and which left us open-mouthed, not only for its fermonance and beauty, but also for the clever development of the three versions: hard top, T-Top and open. As if those three declinations were not enough, the one present at the boat show is the new outboard version, named FB, which brings to as many as six versions of the C3X, capable of satisfying every type of owner.
The cockpit design has been revisited, and it is now possible to obtain a large sundeck with a fold-down table by moving the modular backrest, while the stern platform, equipped with an integrated engine bracket, also facilitates lateral access to the sea, offering generous space despite the presence of the outboards, which can be fitted with up to a maximum of 700 hp.
By now you will no longer be surprised by the choice of interiors, but it is nevertheless important to remember that there are two main layouts: a galley version with a reduced dinette and a lounge version with a large L-shaped sofa that can be converted into an additional bed.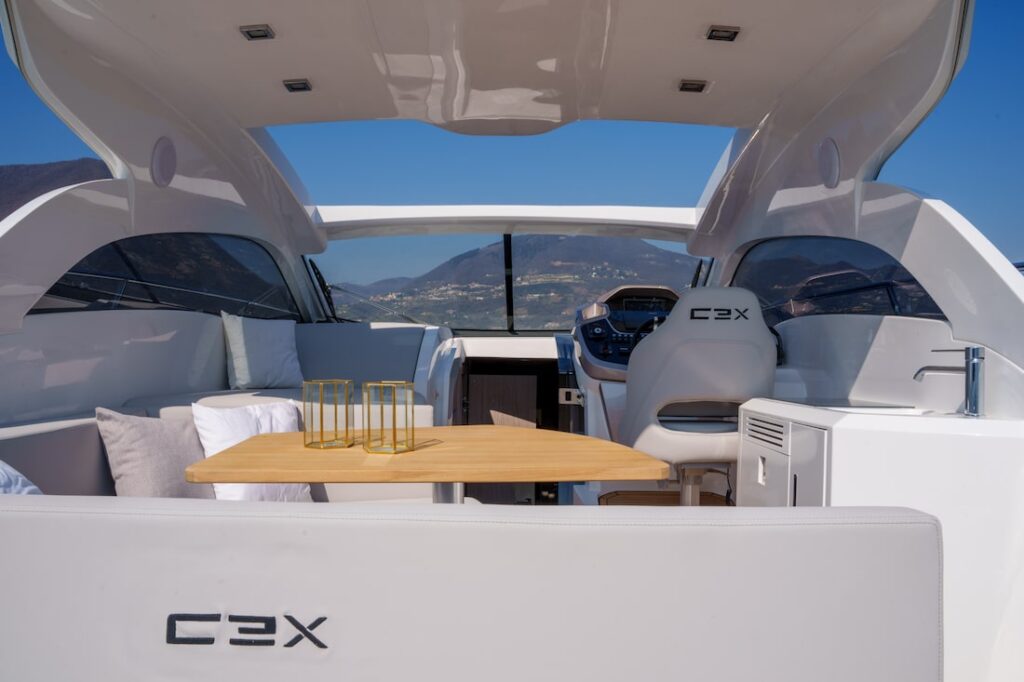 Two separate cabins can be accommodated on board. The Owner's cabin, located in the stern, features a sofa, a vanity table, a wall cupboard and, above all, a private entrance to the bathroom. The bow section, on the other hand, features the VIP with a double bed and a wardrobe.
The 'best seller' model, the C38, could not be missing at the boat show. It is available in variants with a fibreglass canopy or, our favourite, with a sunroof. In 2023, the stern platform will undergo a small, but welcome, makeover: it will become a submersible platform, like that of the C42. As for the latest model, it will also be made available with a flybridge, which for obvious reasons will sacrifice the beautiful sunroof. In short, Sessa Marine is establishing itself as a yard capable of satisfying many owners thanks to the numerous versions of their boats.
For more information, please visit the following LINK