i-Yacht: Owning a yacht without owning it
Owning a boat, we know, is very expensive in most cases.
After all, we know that a boat is considered a luxury good, and in addition to the significant purchase price, all the incidental running costs have to be added. i-Yacht aims to offer a not exactly easy-to-own good to everyone.
With i-Yacht, in fact, it is possible to have a boat for a more or less long period, forgetting all the problems that come with buying a boat.
i-Yacht is the innovative and revolutionary short-long term boat rental solution that allows you to have a boat without actually buying it.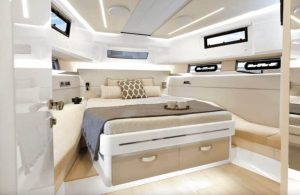 Smartly developed and designed to be user-friendly, this service allows anyone who wants to take a trip on the water to rent the boat that best suits their needs.
Not only will the boat be chosen according to the customer's preferences and needs, to give him or her maximum comfort, but it can also be hired without the need for a captain on board.
A truly remarkable freedom of use that will allow anyone with a nautical qualification to sail one of the boats in the i-Yacht fleet. The boats are all new or newly launched, with comprehensive insurance and the possibility of having a skipper, for those who want to relax on board worry-free.
The available yachts are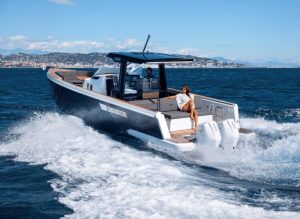 divided into three categories: day-cruisers for those who prefer day trips, weekenders for those who sail for the day or at most for two or three days; cruiser suites which are perfect for longer cruises.
There are just four steps to renting a boat with i-Yacht.
Number one: choose your port of interest.
Number two: check the boat's availability.
Number three: choose the programme and the duration of the charter according to your personal needs.
Number four: start having fun!
Booking your boat is really simple, just log on to the i-YACHT.NET website and choose the length of your holiday. The rental service has a minimum of 30 days per year and can last up to 4 or 5 years, with the possibility of leaving the programme already after the end of the first year.
This is the first smart solution to have a boat without the running costs, therefore for a real hasslefree yachting experience.
A service designed by sea lovers, for sea lovers.