MAR-CO, a famous boatyard based in Muggiò, Italy, is present at the Cannes Yachting Festival with two of its inflatable boats, the E-MOTION 36 and the R-EVOLUTION 35. The first is powered by twin Mercury 450Rs while the second is powered by twin Mercury 300s. At 10.70 metres in length, the MAR-CO E-MOTION 36 impresses with its large aft dinette area and retractable electric table, while the R-EVOLUTION 35, the most popular with customers, is the flagship of the shipyard's range, also appreciated for its ample space on deck, dinette, and bow sundeck.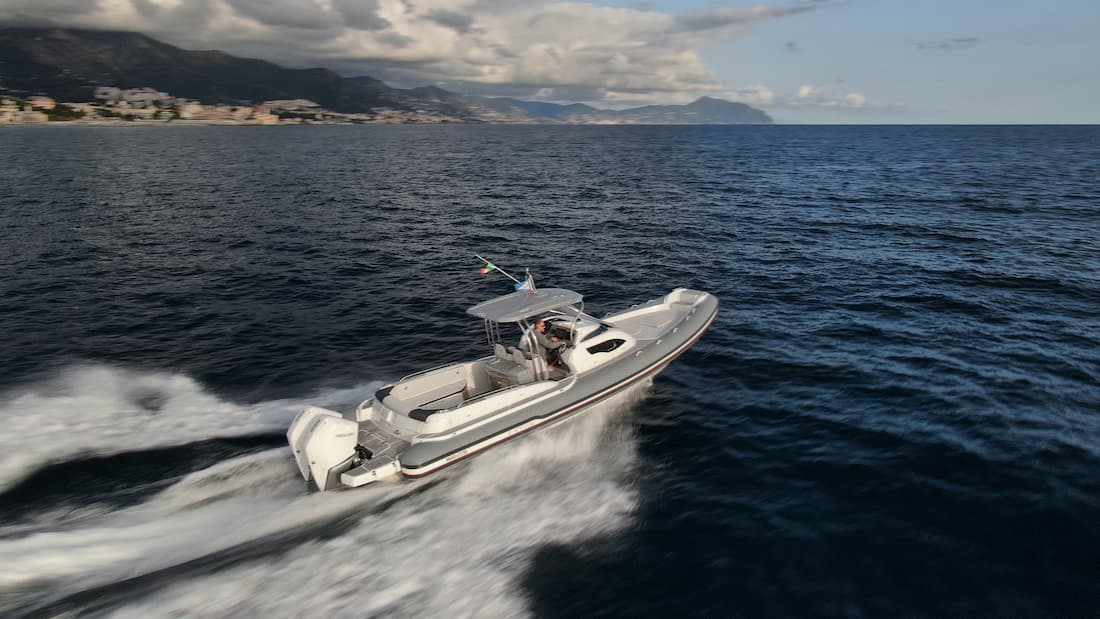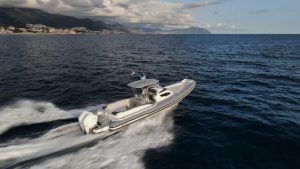 MAR-CO is also ready for the Genoa Boat Show, where it will be present with no less than four inflatables, one of which will have its world debut. These are the models already exhibited in Cannes, with the addition of the E-MOTION 32 powered by two Mercury 300s and the brand-new R-EVOLUTION 26 equipped with a Mercury 450R. In its 8 metres, the latter encompasses all the technical and qualitative features of the R-EVOLUTION 35, including the retractable ladder and the fibreglass T-Top which, custom-designed and present in its predecessors, is a choice not to be taken for granted on boats of this size. The choice of the single-engine was almost obligatory, but more than welcome: just think of all the extra space that MAR-CO has managed to obtain in the stern platform, as large as that of the E-MOTION 32 to be precise. To fit into the 8-metre range, however, the electric table had to be dispensed with, as its piston would have stolen too much space from the fuel tank.
The R-EVOLUTION 26 is a concentrate of quality and aims to be qualitatively superior to other open RIBs of the same size. Attracted by this unusual formula, we are looking forward to admiring and testing the latest addition to the Italian boatyard.
For more information on the MAR-CO fleet, please visit the following LINK