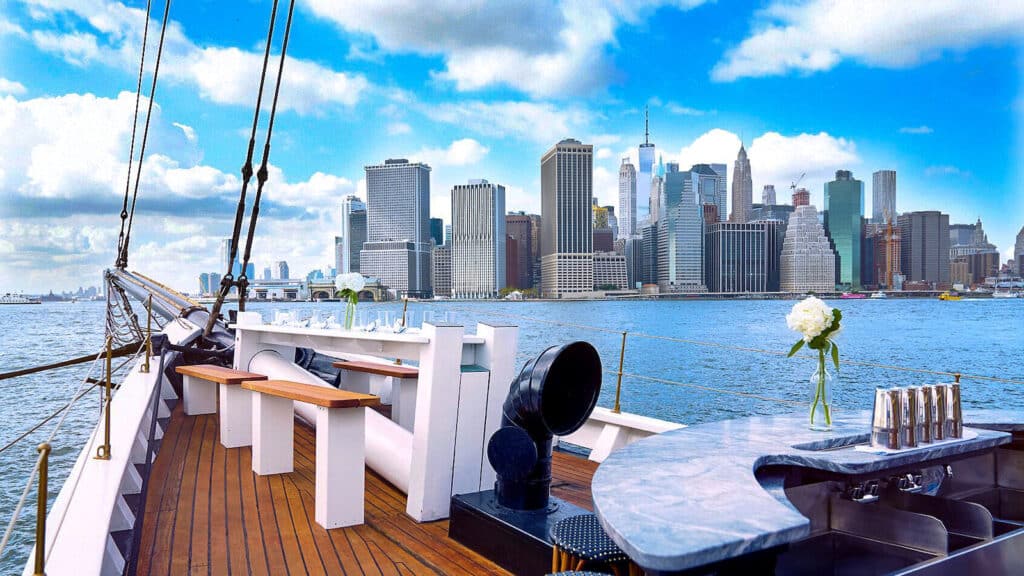 Docked each summer season inside the lush and lively Brooklyn Bridge Park – Pilot is the vintage wooden schooner slash chic floating hotspot sure to sweep you off your feet and onboard at first sight. The Pier 6 promenade was not always home base for Pilot, nor was the classic craft anchored with an inviting marble oyster bar on the bow and chilled champagne and rose flowing all day from the nautical-inspired beverage bar to the stern.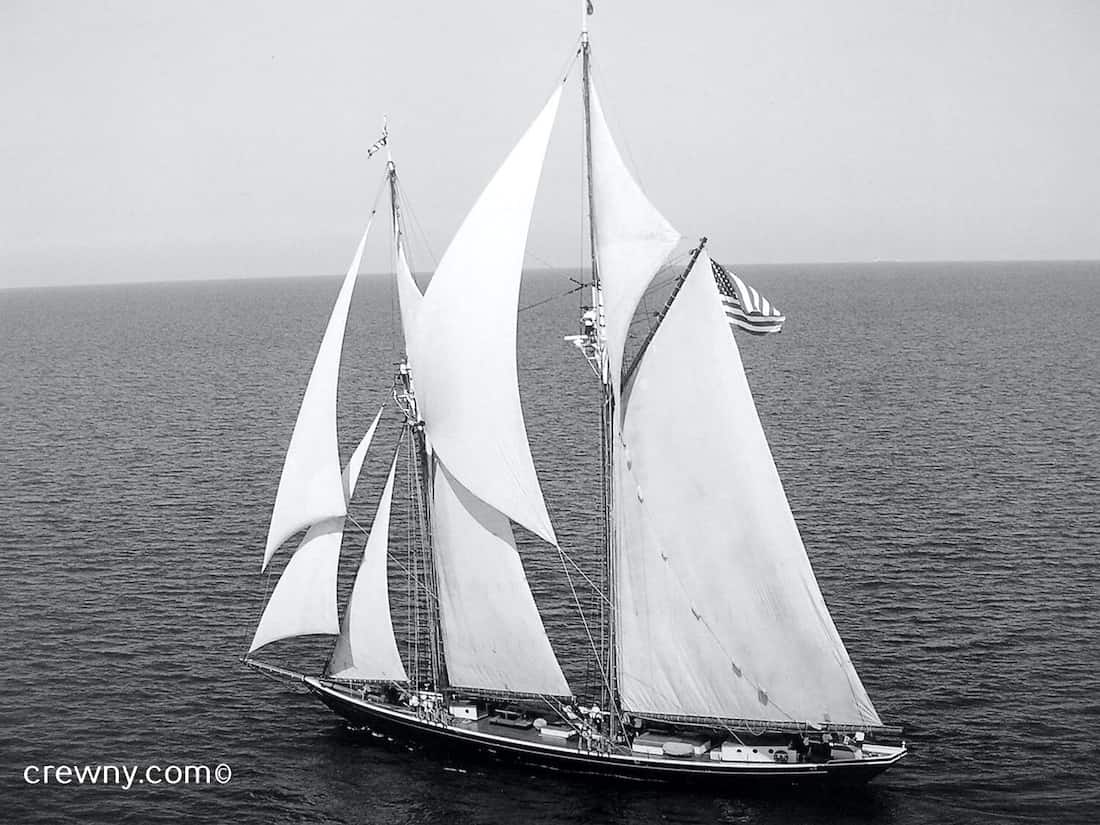 Penned by W. Starling Burgess and perfected in form in 1924 by J.F. James and Sons Shipyard in Massachusetts, the double-masted maritime marvel has a remarkable story to tell and much to be proud of prior to her shipyard rescue and redecoration in recent years.
Originally purchased by the Boston Harbor Pilotage and put into service for over fifty years, the 147-footer crossed the world twice over, functioned as a research vessel, and most importantly, as a ferry for World War II soldiers.
To her credit, Pilot became the country's longest-serving pilot ship in American history and 75 percent of the original fabric still remains intact.
The design concept of drinking, dining and unwinding on the water comes courtesy of the lifelong sailing brothers and their creative maritime-themed hospitality company, which also includes the 32,000-square-foot Island Oyster bar and beer garden on Governors Island.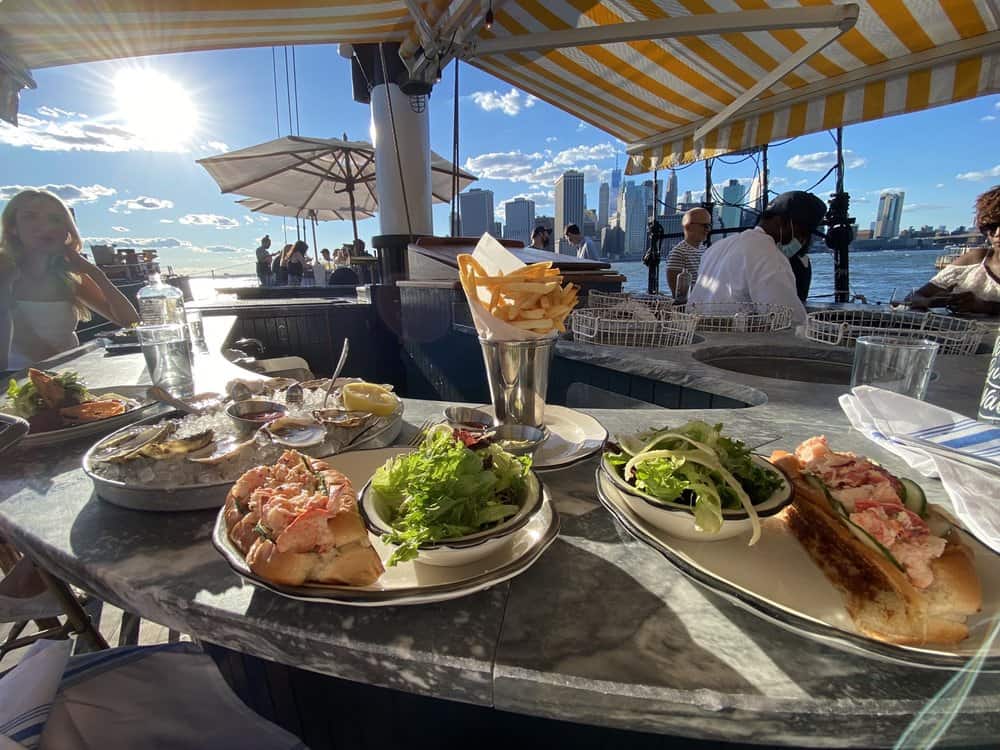 Sharing a passion for old boats and cold mollusks – the Pincus Brothers are bringing seaside shellfish back – by drawing inspiration from centuries past to the era when folks congregating and celebrating along the wharves eventually made their way onto the barges filled with frothy flowing beer and fresh shucked oysters. Albeit Pilot is an upscale revival, the irregularly-shaped, lemon-garnished gourmet goods are still being slurped up the same way.
As a rule, connoisseurs of the delicacy usually choose to pair their sustainably harvested summer favorite with beer, champagne or even a glass of Chablis, due to the fact, limestone soil from the region in France was found to contain oyster shells. And while experts tend to down them like ice-cold tequila shots, chewing is suggested to bring out the sweetness and savor the salty beach flavor. Apart from the oysters, Pilot's concise menu options cater to the seafood crowd; other guest favorites include lobster rolls, scallop ceviche, and its signature New American Brooklyn cuisine soft shell crab po-boy.