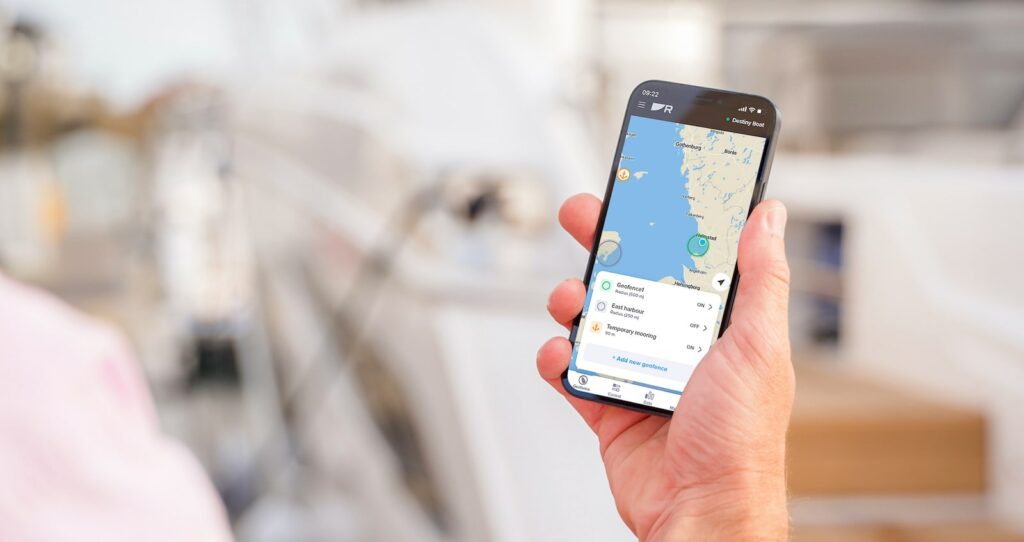 Imagine managing all the basics of your boat from a simple smartphone app, with all the simplicity of use that comes with it. That's Raymarine YachSense Ecosystem, the new ecosystem developed by Raymarine, designed for both on-board and remote monitoring of on-board ecosystems and beyond. YachtSense Ecosystem is made up of the new Raymarine app, launched last August on IOS and soon to be available on Android, and the YachtSense Link, a marinized network router that is non-trivial, however, performing many useful functions by interfacing with the app.
"Our YachtSense Ecosystem offers a connected boating solution for every boater," Raymarine vice president and general manager Gregoire Outters says – Our Axiom owners can take advantage of the new Raymarine app, and the YachtSense Link router will keep them connected with the security of remote vessel monitoring. For our boatbuilder partners, the YachtSense Ecosystem is a comprehensive and bespoke digital control solution offering new-boat owners seamless on board and off-boat control and monitoring".
The new App
The beating heart of the integration between YachtSense Ecosystem and the Axiom displays is the new application available since last August that provides an easy way to connect new devices, configure and edit the boat's profile, back up and transfer waypoints and other data and synchronise Axiom charts, but that's not all. Thanks to it, your smartphone will become an extension of your chartplotter, allowing you to mirror it from wherever you are. To unlock certain advanced features, you have to subscribe to a subscription, the cost of which varies according to your needs:
€ 21.5 per month, € 95 for six months or € 175 per year to manage a single boat
€ 35 per month, € 230 for 6 months, € 350 per year to manage up to 3 boats
The Geofence function is particularly useful. It allows you to monitor your boat from home and set up a safety zone around it, receiving an alert on your mobile phone should the boat leave the set perimeter.
YachtSense ecosystem: the marine network router
YachtSense Link is a
marine router equipped with Raynet Ethernet ports, mobile broadband connectivity, on-board Wi-Fi and low voltage monitoring/activation channels.
Supporting two SIM cards for data connection, the router will automatically use the one with the best connection. YachtSense Link allows Raymarine Axiom displays, mobile devices and other wireless devices such as smart TVs to be connected to the local marina Wi-Fi and create a unified on-board Wi-Fi network.
The list price is €1,395.00, making it a great low-cost solution for creating a boat automation system with the novo YachtSense eco system.
Now imagine being able to simply say "Alexa, turn on the stabilizer" or "Alexa, what is the fuel level?". Believe it or not, this will also be possible, in fact, an integration with the famous Amazon assistant is already planned and we will be able to see it in operation as early as the next METS in Amsterdam.