Guidi Srl, the Italian manufacturer of non-stick valves, water intakes, thru-hulls, water strainers and pipe fittings for the yachting industry is taking part for the first time in SMM (Hamburg, 6-9 September 2022), the leading event in the naval sector, finally back to being held in person on its thirtieth edition.
The company has decided to start investing in this market by being an exhibitor at the German B2B event. Guidi has, in fact, always actively operated in the work/military boat sector – the one for which the company originally started manufacturing products, back in 1968, before expanding in the yachting segment.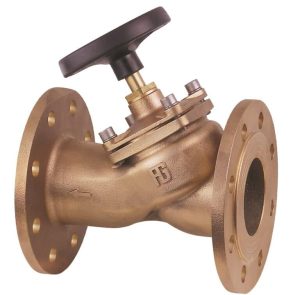 A large number of trawlers, fishing boats, tug boats and patrol boats all over the world already mount Guidi products, all well-known for their reliability, durability and functionality. Even our lab boat, the Daydreamer, has long been fitted with Guidi valves, which are indestructible and have an almost infinite lifespan.
Guidi products, particularly bronze items – in which the company is a pioneer -, are also largely appreciated by major builders of mega yachts.
It is mainly water strainers, up to DN 250, that hold a high potential on this specific market, although, as a matter of fact, almost all products in Guidi's range can be easily installed on a ship's secondary systems, like gensets, water makers, and air conditioning or drinking water piping systems.
"We believe that the reputation we have built in over fifty years' experience in the yachting industry is our best calling card to expand our activity in the naval sector too – states the Company's Quality & Sustainability Manager, Daniele Guidi – SMM is a very interesting growth opportunity for us: its being a B2B event means we are certain that we will find a highly qualified and aware international clientele, capable of fully appreciating the high technical content and top quality of our products".
Guidi Srl will exhibit at Hall A2, booth 111. For more information, please visit the following LINK